The Most Trending
women's Shoes And
Sandals In 2022.
Technology based women's shoes
and sandals by Happenstance.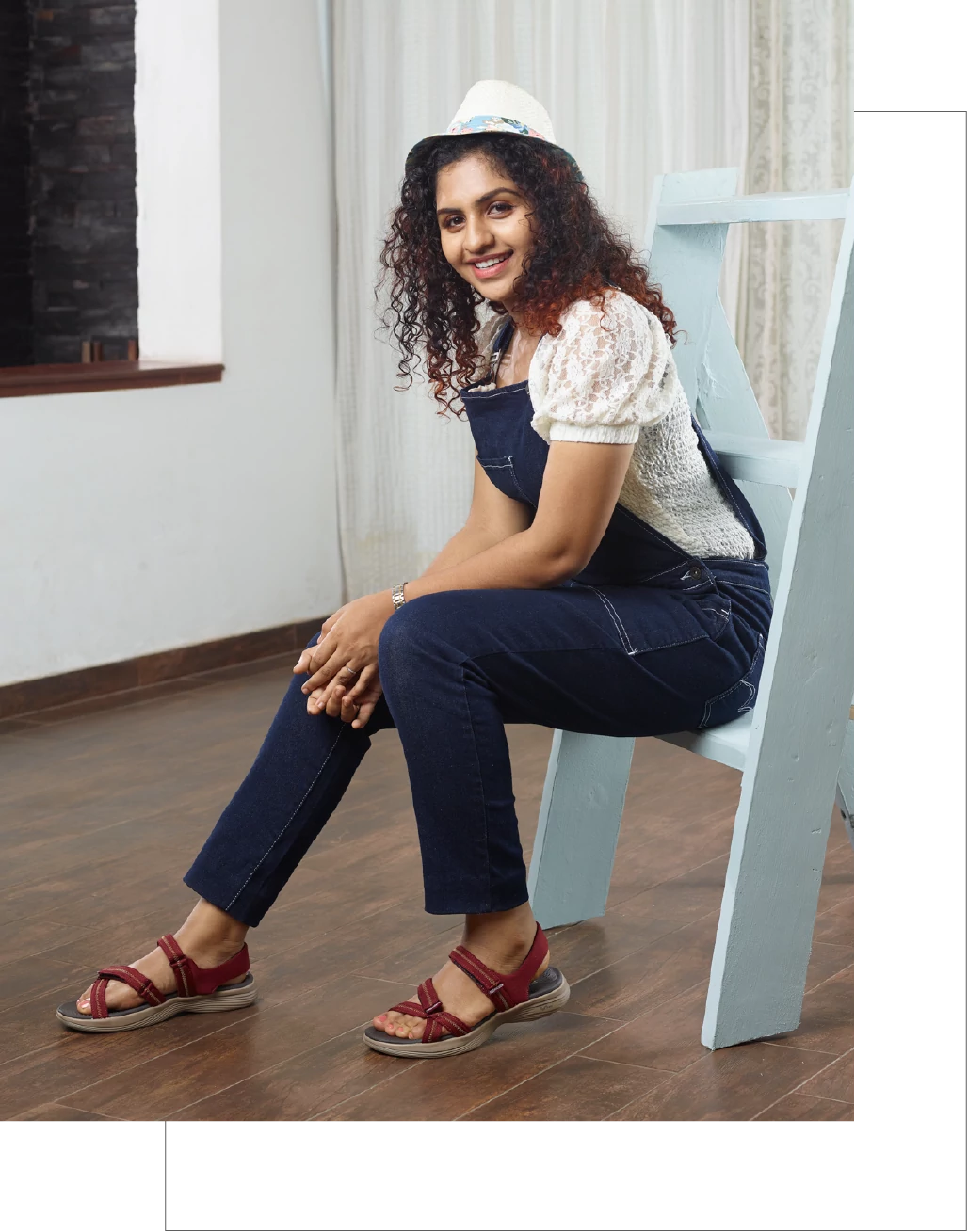 The Most Trending women's Shoes And Sandals In 2022.
Technology based women's shoes and sandals by Happenstance.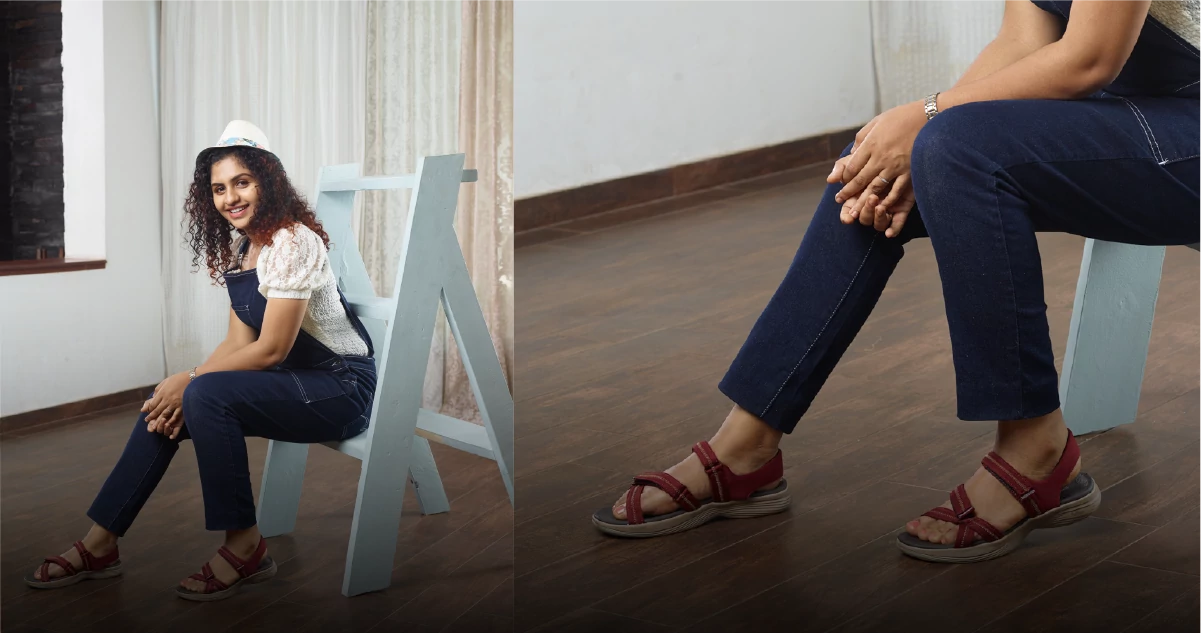 We love to get style up with a pair of versatile collections of shoes and sandals. In this new year of 2022, most of us working from home in our comfy attire, the year has been an era of pragmatic trend with maximum comfort. With the change in season and trend, this year blended with modern technology with revived retro elements. Among the millennials, footwear symbolises the evolution of function. Consequently with the advancement in technology, trend and fashion, millennials prefer a casual and comfortable lifestyle, that reflects in their footwear and attires. People, nowadays, research about the shoes and sandals before buying them as it is not less than an investment. There is a willingness to invest their time and money in footwear that not only redefines versatility but so be comfortable. Your foot is your statement; it is unique to you. Whether planning to visit a store or expecting to buy online, doing research on the fit, how they look, shape of it or features of footwear is in the minds of todays.
---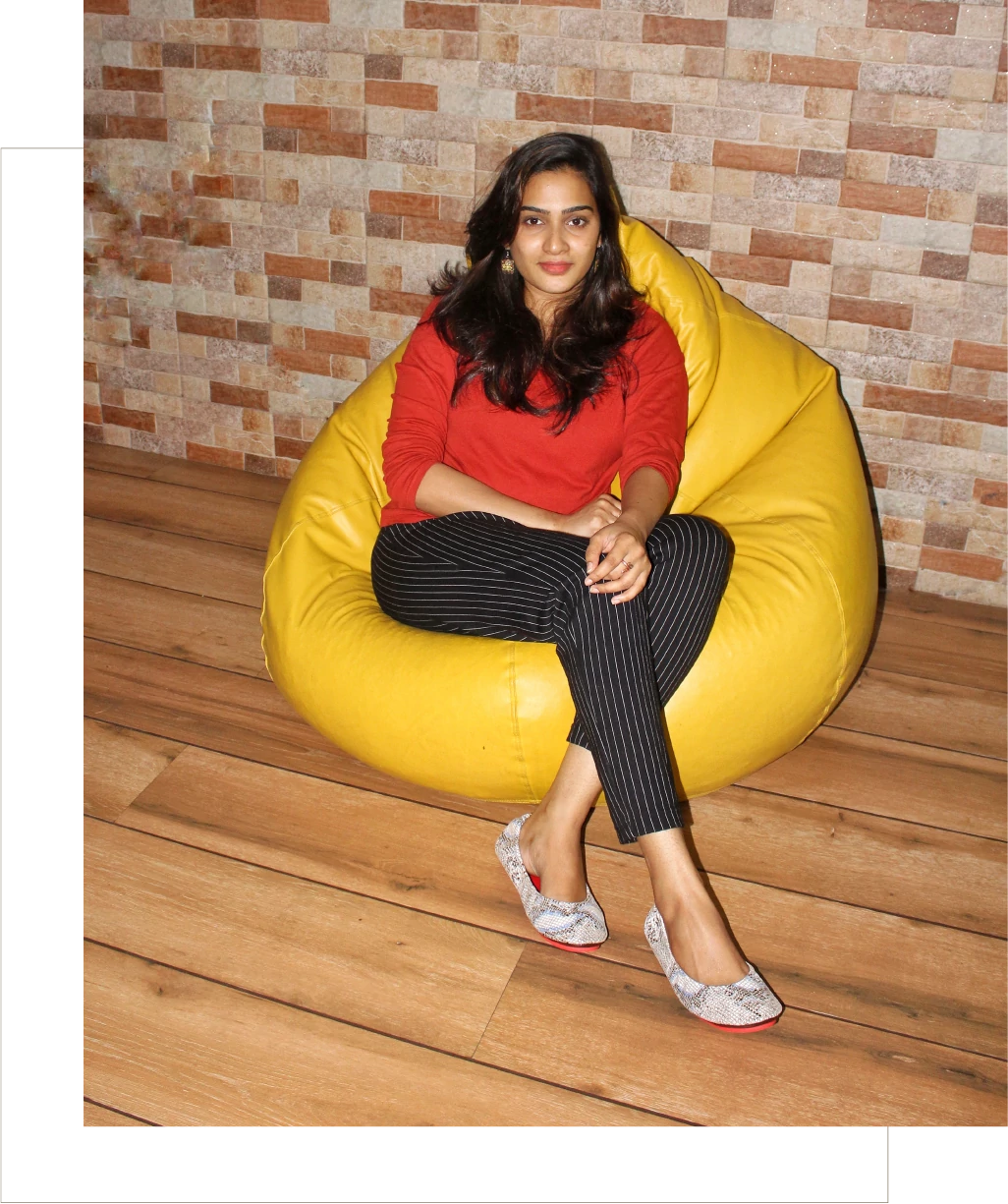 Comfort Is The Key
One cannot define comfort in footwear in a single line. When you glide into a new pair of shoes and sandals, we expect it to have an excellent quality product that lives up to the tasks for which it has been manufactured. Style and comfort are the two main factors in footwear, yet comfort is not just a given factor; rather it is the feature that is built up in footwear. On average, a human being walks up to 1500m distance on foot everyday. Much of this will be done while wearing footwear. Footwear is a huge worthwhile industry that has function and comfort as its foundation, yet, with most of us buying from online, we often do not take into consideration what comfortable pair of shoes and sandals mean to us. While we spend a good part of our day on foot, we need a pair of footwear that enhance the performance of comfort period of time. Therefore, one should consider more factors than simple initial feeling of comfort and style while buying a new pair.
---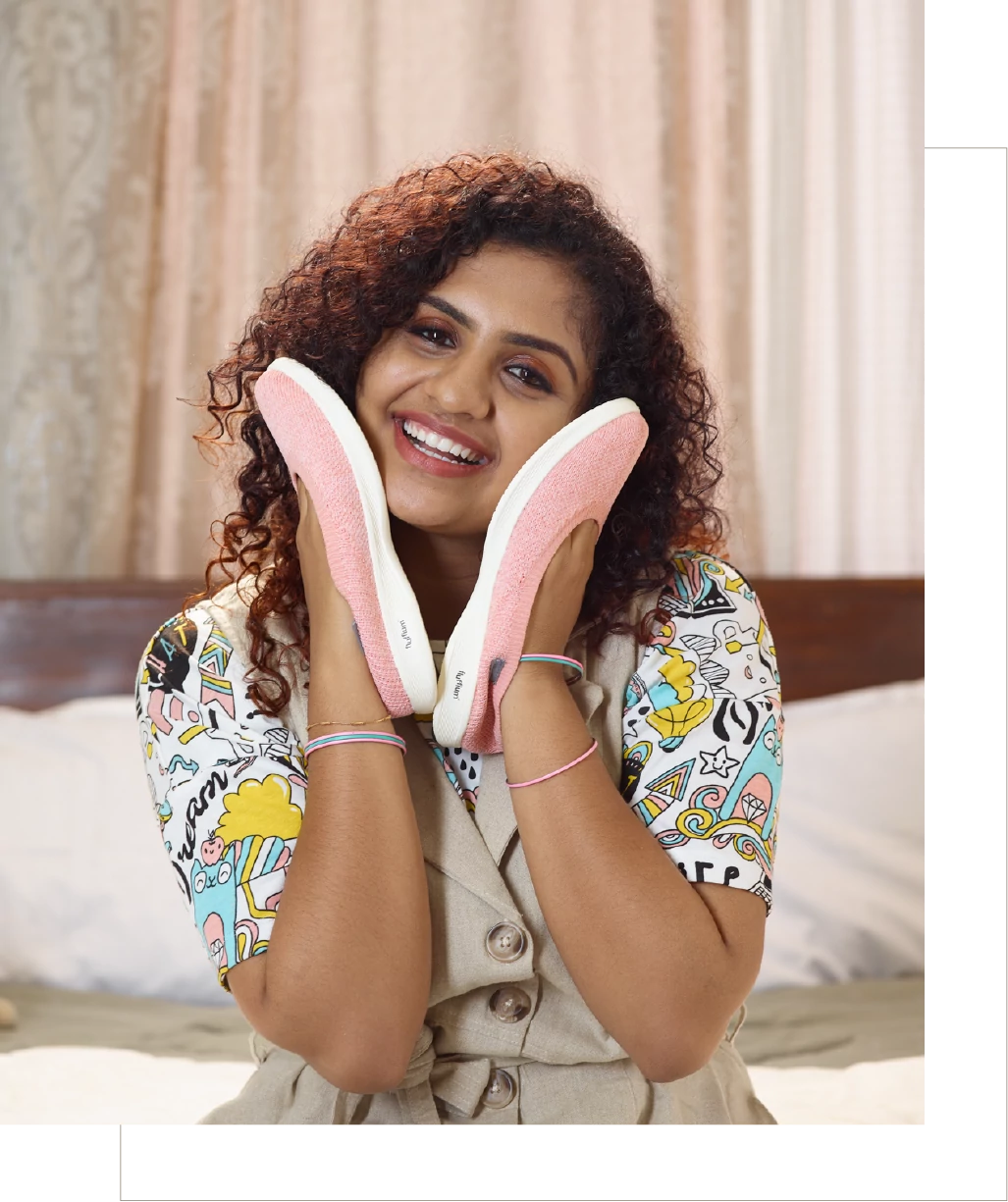 Technology Shoes And Sandals
Footwear can transform your entire look and elevate the most casual look to stylish. For more than a half decade of time, technology has been conquering the footwear industry. Several people now prefer to wear technology driven shoes and sandals as they are future footwear that knows our feet. But most of these footwear are produced and manufactured outside India. Hence, Happenstance put forward a technology driven footwear that merges the gap between the Indian footwear and international technologies. From years of research and study on walking patterns of individuals, Happenstance designed distinct shoes and sandals that are comfortable yet stylish.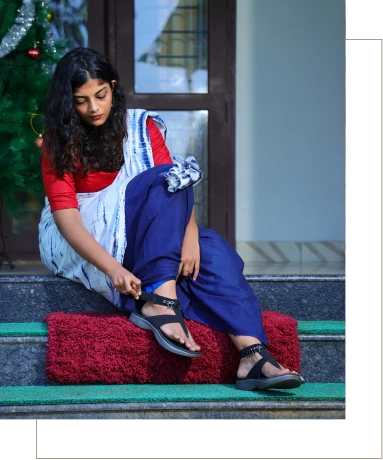 ENGINEERED DOUBLE SOLE
When it comes to footwear, comfort and function is the highlighting feature. With the advanced technology and intense research of the walking behaviour of people, Happenstance designed an engineered double sole for the prime comfort of the wearer. The uniquely formulated cushy Buoyance footbeds and Fluffium outsoles have great shock absorbency that they are soft enough to absorb the shock impact and firm enough spring back with each step. This marvel engineered double sole also cardle your feet and mould into their natural shape for a perfect fit. This exceptional fusion of technology offers you a right balance of strength and comfort.
ULTRA LIGHTWEIGHT AND FLEXIBLE
Whether you are staying indoors or an office goer or hanging out with friends, having lightweight and flexible footwear is an asset to your wardrobe. Happenstance ensures that all their shoes and sandals are ultra lightweight like feathers and flexible to wear. These footwear of Happenstance makes your feet breathe, providing an easy walk experience. The lightweight flexible footwear mimics the natural curves of the feet, providing excellent shock absorbency and comfort. Thereby you don't feel like walking kilometers in heavy that cause pain and discomfort.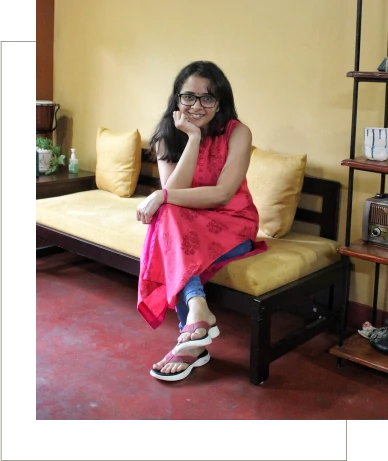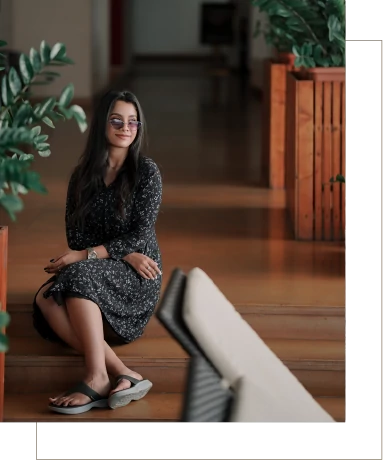 ERGONOMICS INSPIRED CONSTRUCTION
Ergonomic inspired Happenstance is designed with exceptional technology of Buoyance footbeds and Fluffium outsole that act as shock absorber. This marvel of Applied Biomechanics distributes equal weight in the right measure among the sole to enhance the strength and comfort. The intuitive design heel cup of Happenstance maintains a he'll profile and fixes your feet firmly. The cushiony system in Happenstance supports the arch of the feet, thus minimizing stress on ankle, feet and hips. The outsole grooves and cuts, thus helps to maintain a firm grip.
GENTLE ON SKIN UPPER FIBER
Years of using uncomfortable material footwear can wear and tear the skin of the feet. Happenstance uses high quality materials such as knit fit material and premium leather like microfiber, nappa leather and so on, that is stretchy and snug into your skin like a glove without losing the shape and irritating the skin. The upper fiber of Happenstance sandals and shoes holds your feet to a perfect fit, thereby allowing better airflow and lighter design. The knitfit layer of Happenstance keeps your feet fresh throughout the day. The deodorizing properties protect your feet against rashes and bad odor.
Happenstance ensures the wearer to give an experience of ultra lightweight cushioning soles for the perfect comfort. The brand makes your footwear breathable and flexible to wiggle your toes without tiring. Hence all these features correlate with each other to provide zenith level comfort to your feet.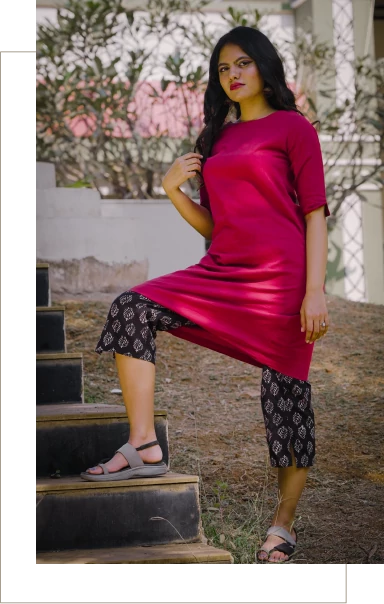 ---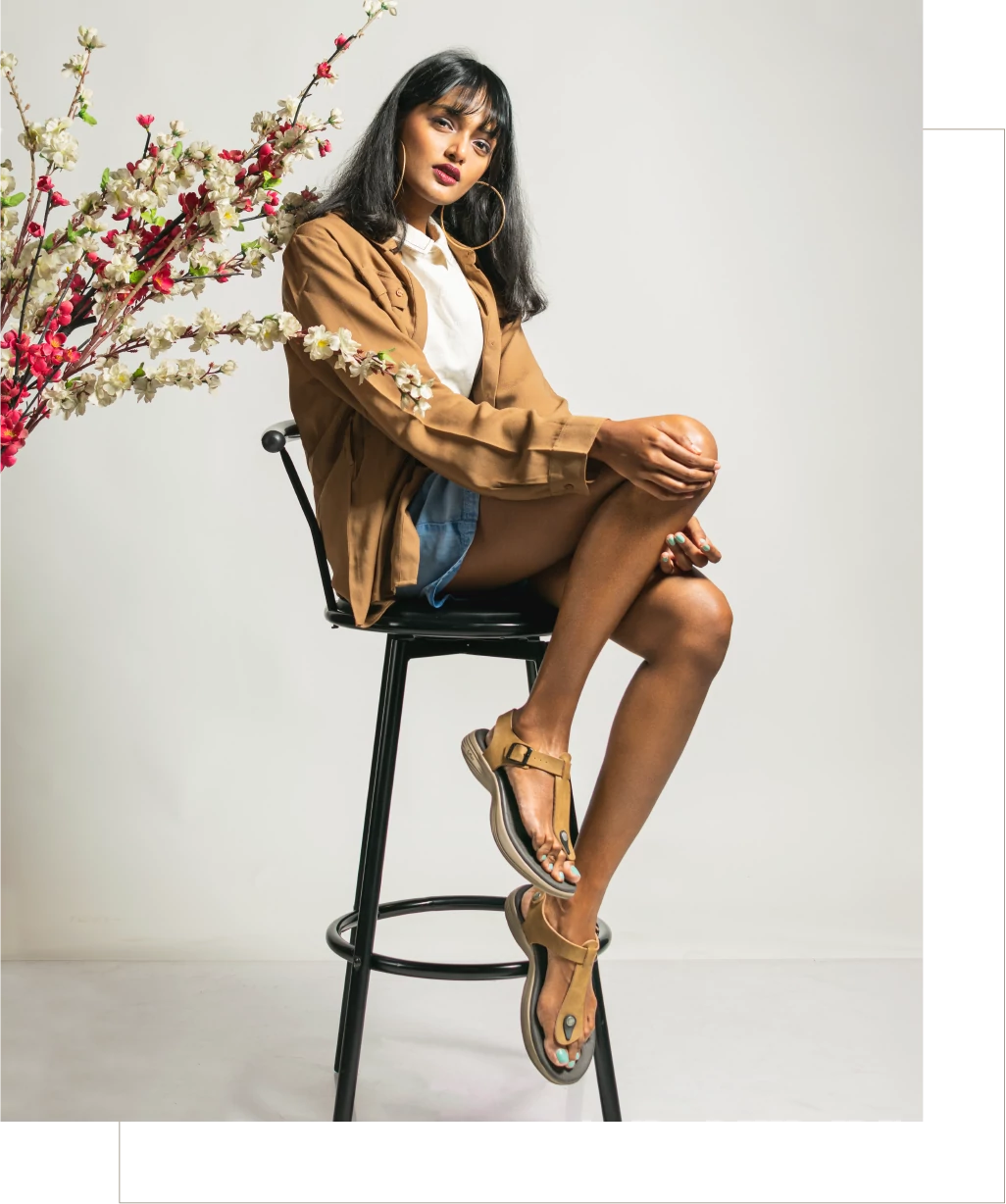 Afforable Premiums
A stylish comfortable premium footwear, that too in affordable pricing is a dream come true for every woman. Favourite among the minimalist fashion Happenstance is the silhouette of ultra comfortable. Happenstance, thereby, ensures top notch comfort level without breaking your budget. The exclusive range of Most comfortable Shoes and Sandals starts from Rs.1349.
Here are the Top Trending Women's styles of 2022.
LOLA: Slip On Shoes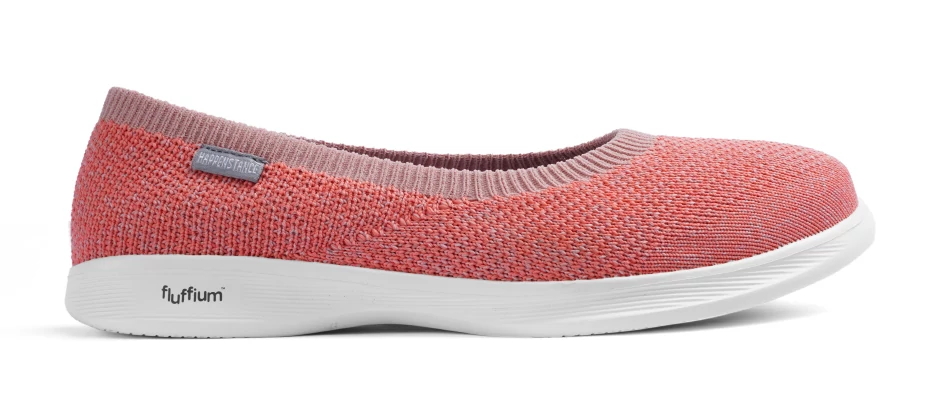 A favourite among minimalist for evergreen design and fashion, these cute, comfy and classy style slip on shoes, Lola from Happenstance is a dreamy pair that never go out of fashion. The ultra lightweight Lola is made with a double sole that distributes equal pressure and weight and delivers minimal shock impact. The knitfit material cardle your feet for a sung fit and breathable membranes keep your feet fresh throughout the day. Available in 50+ rare colorways, Lola is the most stylish shoe for casual wear as well as indoor walks. Shop women's shoes and sandals at happenstance.com
CUMULUS: Premium Leather Ballet Flats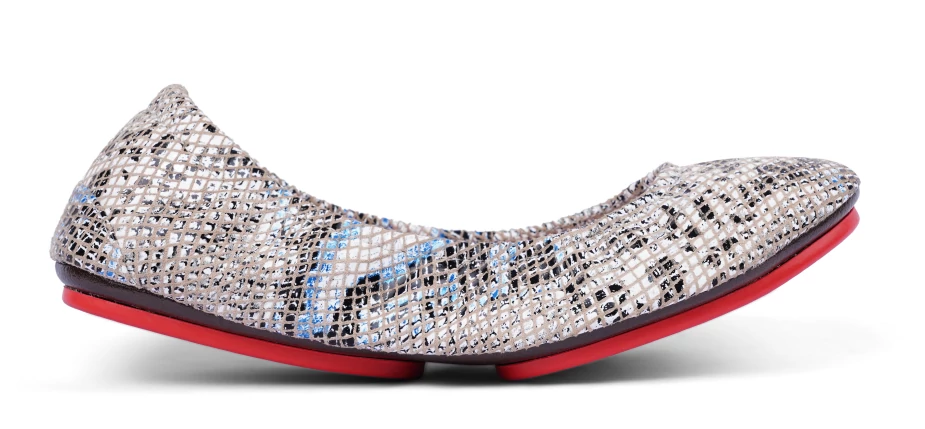 Slide into the season with Happenstance's premium Leather Handcrafted Ballet flats, Cumulus. A true definition of Italian beauty, Cumulus is a pride seamless blend of buttery soft premium microfiber handcrafted with flawless artistry and ageless design. The foldable masterpiece enables the in-built tetralayer efficiency of ultra soft Haps fiber insole, sandwiched responsive Fluffium, pliable outsole with excellent durability and non-skid Hybrid Rubber that allows an amazing stability by following your natural movement. Shop women's shoes and sandals at happenstance.com
GINGER: Chain Embellished Designer Sandals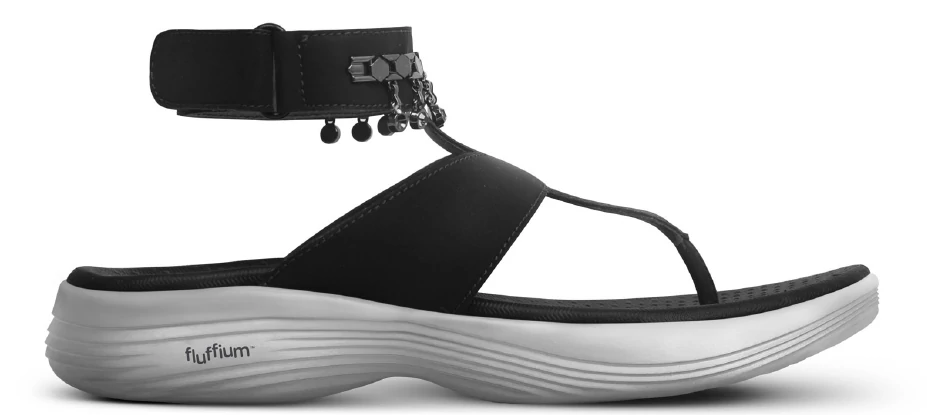 A fantastic statement for a Hawaiian night out or any special events, Ginger is a blend of modern contemporary sense of style with historical charm. Designed with vegan leather straps adorn with man-made steel, embellishment of gunmetal finish and studded with fade proof stones. The adjustable ankle hook and hoop fastening is perfect for a customized fit. Buoyance footbed ensures the best foot forward with a unique cushioning system with comfort frame through heel cups and raised arch support. Above all the Fluffium outsole that is going to bounce on all your steps with tons of comfort. Classy and suave Ginger is a showstopper. Shop women's shoes and sandals at happenstance.com
TAOMI: Sling Back Sandals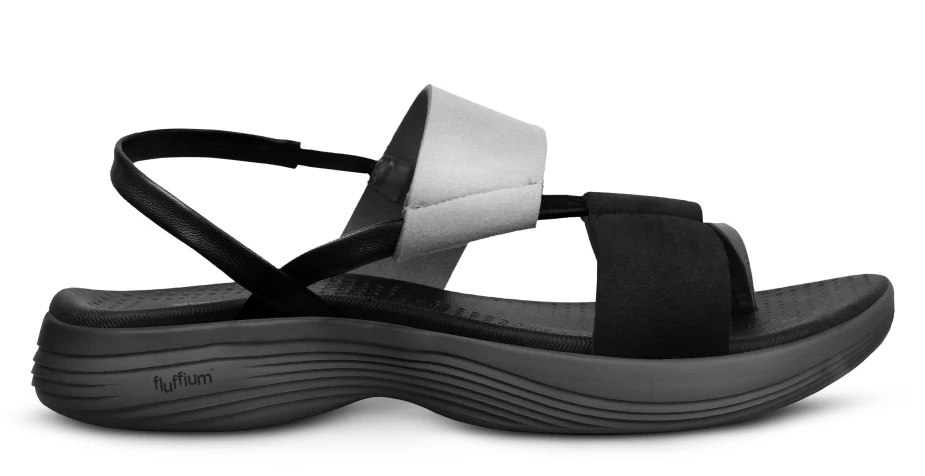 A timeless aesthetic and symbolizing the balance of space and matter, Taomi, women slingback sandal from Happenstance is the perfect blend of pragmatic and comfort. Designed in faux leather straps in nubuck finish, Taomi comes in adjustable Velcro straps that adhere to the shape of your feet to give optimal fit. The cushioning system of Buoyance and Fluffium outsole and moderate heel cups, Taomi is a perfect comfort detailing and arch support. Confident and bold, Taomi is designed to ready for attention. Shop women's shoes and sandals at happenstance.com
AUTUMN: Wide Thong Sandals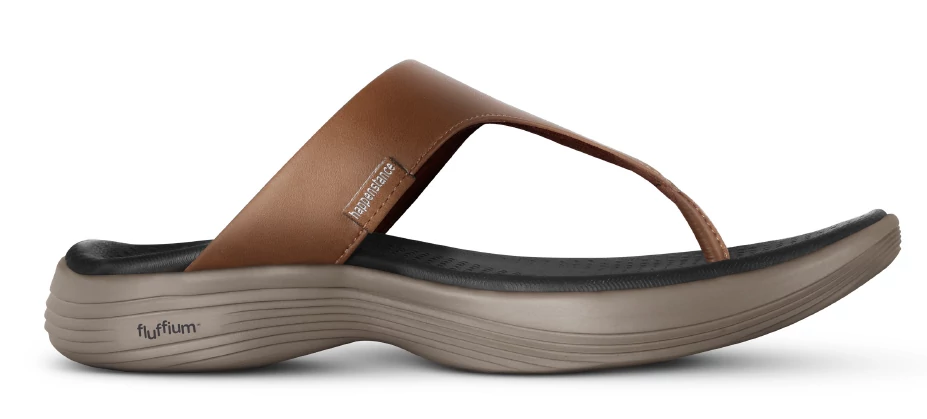 Classically elegant, this wide thong sandals, Autumn from Happenstance is a delicate timeless style. Featuring the lightweight T-strap design with premium microfiber straps in a snake-scale matte finish, Autumn is designed for a solid fit and ankle support. The skilfully crafted cushiony double sole and the uber comfy outsole adds up for an ultimate effortless walking. Shop women's shoes and sandals at happenstance.com
NEO: Cushiony Flip-Flops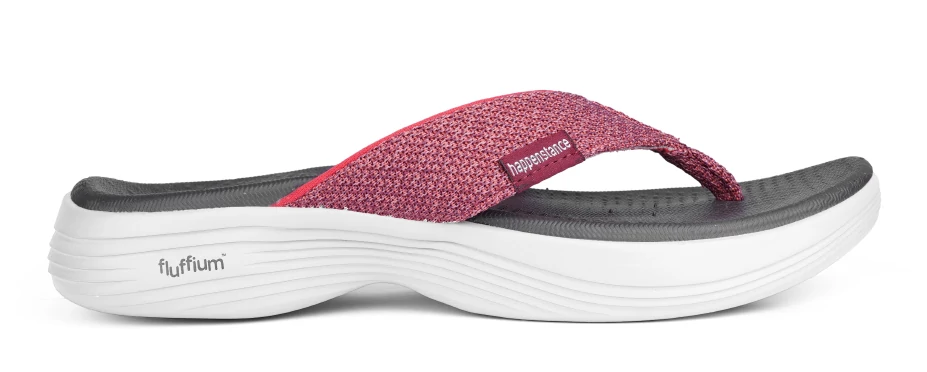 The omnipresent cushioned flip-flops, Neo from Happenstance is perfect match for your holidays, casual wear or even indoors. An unerring beauty of comfort, this velvety pair light on feet with solid support for the soles. Designed in stretchy knit fit material straps, Neo sung into your feet for an exquisite fit. Exceptionally manufactured Buoyance footbed and comfortable Fluffium outsole is the new comfort ladle that is about to become your obsession. Shop women's shoes and sandals at happenstance.com
The saying goes like this "happy feet happy pocket friendly sandals", Happenstance is known for its superior quality to their price point footwear that prom- ises to look elegant in each and every wear. The brand without compromising in the quality and without shaking your budget, designs their footwear that is branded and Indian made. Merging the latest shoes and sandals trend with Applied Biomechanics, Happenstance is price worthy footwear that let you float into a strain-free euphoria. With the international quality and budget to buy technology shoes and sandals, Happenstance has been crowned as most trendy shoes and sandals of 2021 in India.