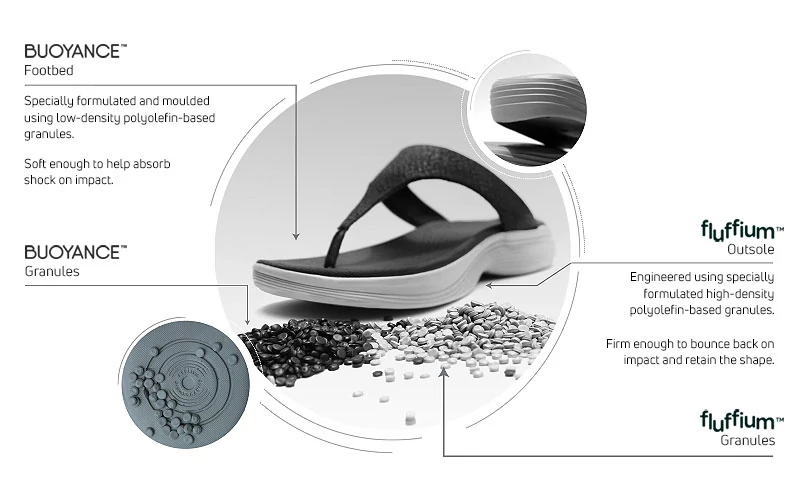 The soul of our cushy soles and footbeds are specially formulated compounds engineered to cradle your feet and mould into their unique, natural shape. The unique

footbeds and

outsoles are soft enough to help absorb shock on impact and firm enough to spring back with each step, for enhanced responsiveness. The combination of these exceptional materials offers you the right balance of strength and comfort. This marvel of Applied Biomechanics dissipates weight in right measures all along your soles, while our intuitive designs with deep heel cups help to fix your feet firmly and maintain heel profile. This, along with the contouring according to your specific foot profile, provides adequate arch support. The result is light-as-air soles that ensure enhanced cushioning, flexibility and contoured fit.


The blend of nylon, polyester and hot melt yarn makes for a super stretchy fabric that hugs your feet for a perfect fit. Striking the perfect balance between snugness and breathability, this material offers optimal flexibility while taking the shape of your feet. Needless to say, you can now bid goodbye to pinched toes, tough skin, calluses and painful shoe bites. The soft fabric is non-abrasive and kind on the delicate top skin of your feet.

The material offers a sock-like fit and makes shoes easy to wear and take off with no need for any breaking in. The stretchability of the fabric also results in fewer pressure points on the feet, helping them retain their natural shape without any hard tuck-ins. Additionally, the fabric is machine-washable and quick-dry, making it easy-care for those of you who are loath to the idea of high-maintenance footwear. The knit style also makes 3D construction of the shoes possible, which results in a single layer of fabric with no seams and no hand-sewing, giving you form-fitting shoes.
WHY THE FLUFFIUM SOLE IS DIFFERENT FROM OTHER SOLES
Sole A

When the sole is too soft,the heel strikes the ground.

Sole B

When the sole is too firm, the heel strikes against the sole itself.

The fluffium sole help absorb pressure and springs back, ensuring minimum impact and maximum comfort.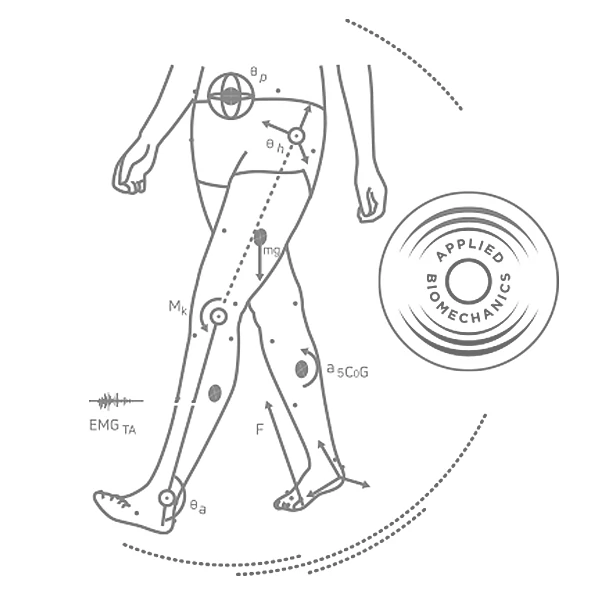 Did you know?
With every step you take, the cumulative impact on each heel is about 1.25 times your body weight, owing to the force exerted by the ground against your heel. This Ground Reaction Force acts upon the heel, affecting the ankles, the knees and the back adding to the strain on the backbone. The right kind of sole helps absorb and diffuse the effect of this impact.