The Most
Trending Men's
Sandals in 2022.
Trendiest Sandals with Technology Soles
by Happenstance.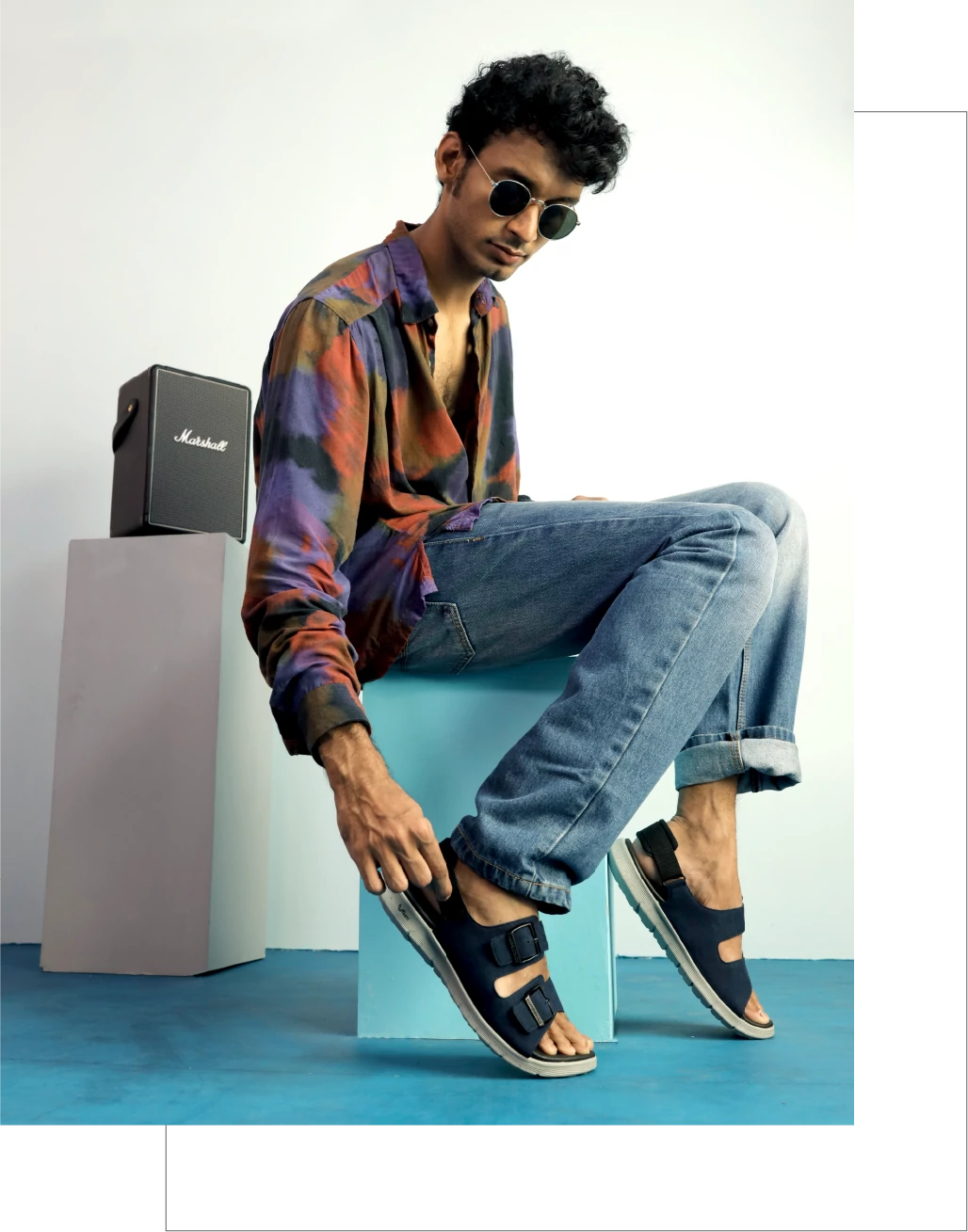 The Most Trending Men's Sandals in 2022.
Trendiest Sandals with Technology Soles by Happenstance.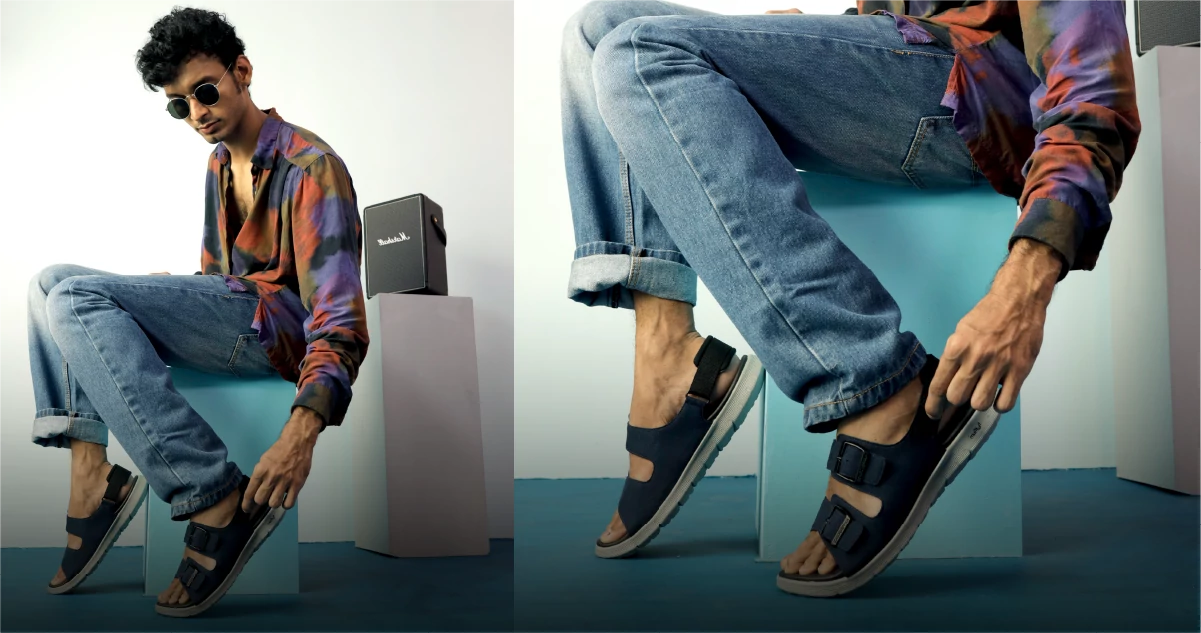 Gentlemen, if you think sandals for men are a big deal, then this is for you guys. Men's sandals, often known as Mendals, are most probably the best things anyone can do to your feet, season after season. Several folks seldom know that sandals are the first known and oldest footwear. People think that sandals for men mean flip-flops but we do not agree to that. Aside from a good pair of flip-flops, other all time staple sandals are sliders, floaters, sling back sandals and much more. Most of these sandals are either launched through online media; with celebrity campaigns and commercials. On other hand they are launched through fashion festivals.
Looking at the current scenario of pandemic and lockdown and restrictions, most of the populous prefer to buy from online stores rather than going to a showroom. With the demand in online stores, people began to look for updated styles of sandals. Even now during the year 2021, many Indian footwear industry is circulating the 15 years back styling, which has become outdated and less demand among the people. Yet with the upgrade technology and pensive thinking, the footwear manufacturer and designer are experimenting with novel designs that appeal to everyone at the same time retain the classic features.
---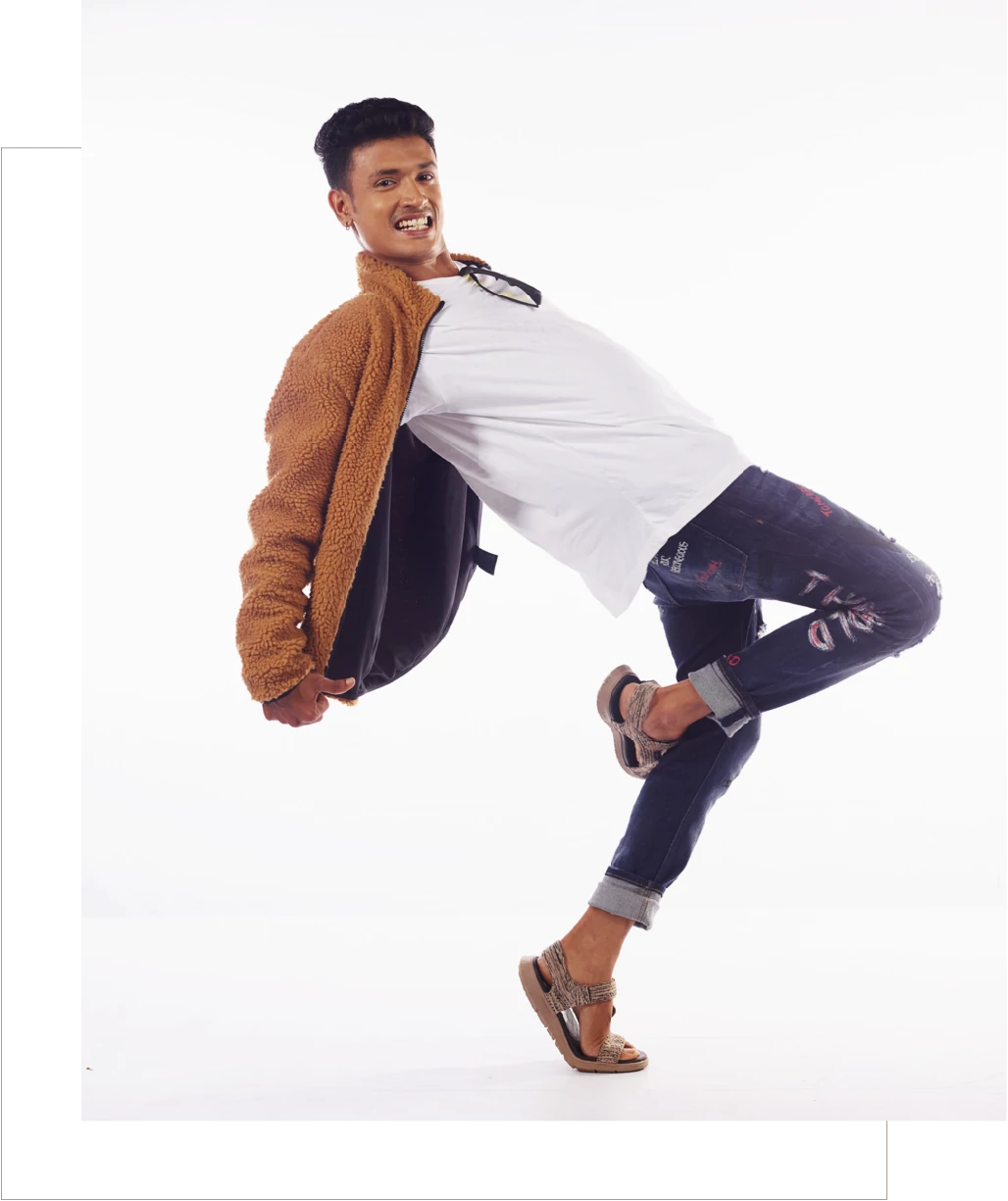 Sandals With Technology Features
From mobile phones to electronic accessories and automobiles, we look upon the top end features to improve the efficiency, thus keeping us stress free and easy. Likewise footwear should be carefully chosen by looking and understanding their features. With the footwear industry still at its infancy, people are looking for footwear which makes them easy and smooth. The modern technology continues to seep into people's mundane routines, it is no surprise for people preferring a sandal that is fashionable yet has technological features. Everyone is assessing different features such as lightweight, support system, stability, anti-slip sole, comfort, sustainability in different climates and so on. Thereby, comfort been a key factor lies on the technical features of the footwear, thus it comes from the engineering quality of the sandals
Therefore here are some must looked features in the sandals: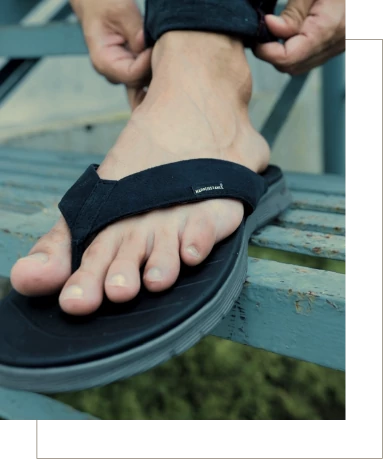 TECHNOLOGY DRIVEN CONSTRUCTION
Contemporary men aim to make their style as a bold statement with full confidence. Style is just a given factor that anyone can make it. But what most men prefer is a technology driven constructed footwear. While buying a sandal, the most frequently asked question is whether the sandal has any technological features. With modern innovations and experiments, the footwear industry is rapidly capturing men's minds with technology infused sandals, which possess greater efficiency compared to others.
ANATOMICALLY CORRECTED SOLES
From narrow feet to broad feet, everyone has unique shaped feet. What most of the men suffer while buying a sandal are flat footbeds that squish your toes and flatten your arch. This demands an anatomically corrected sole that is designed to customize the specific feet, thereby giving maximum comfort and significantly reducing pain, stress, strain and discomfort. Unlike any other normal sandals, the anatomically corrected sandals are flexible enough to provide adequate heel stability and support for all day long.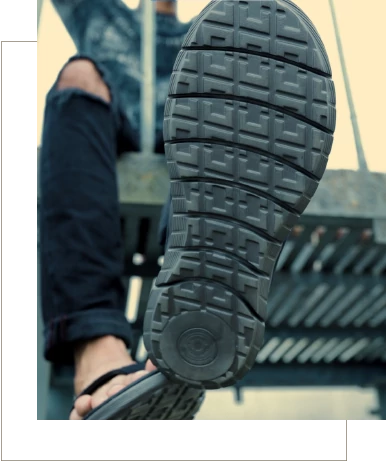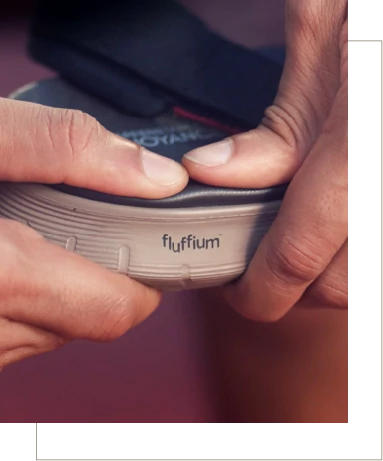 SHOCK ABSORPTION MATTERS
The main purpose of shock absorption is to cancel out the immense amount of energy impact infiltrating the body. Therefore, a cushioning system and double sole can efficiently reduce the force of the shock impact distributing from heel to other lower body joints. If the sandals we use do not have this property of shock absorption, the walking movement can be difficult. The shock absorption thus provides excellent comfort, support and stability to the feet and body. Hence, even if you are office goer or field worker or a walker, you do not feel much fatigue throughout the day
CARING IN THE SMALLEST DETAILING
Up to more than 20 smaller units constitute while manufacturing a sandal. A premium sandal designed with high quality materials provides 100% satisfaction to the wearer. From the outsole to upper, men's sandals are esteemed by a numerous smaller detailing for higher productivity and maximum comfort. For instance, using a back strap padding or using high end material like vegan leather or knit fit material for a snug fit. These features constitute caring for healthy feet for better comfort. Therefore, while buying an ideal sandal for men, a person should give importance to these minute details that can give way towards caring for the feet.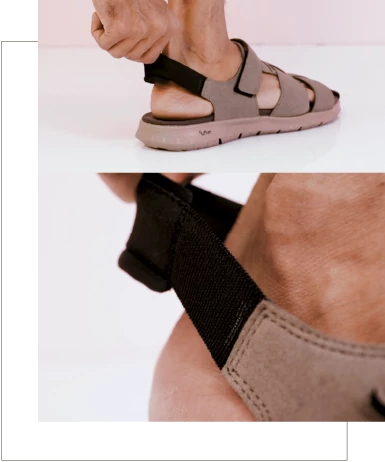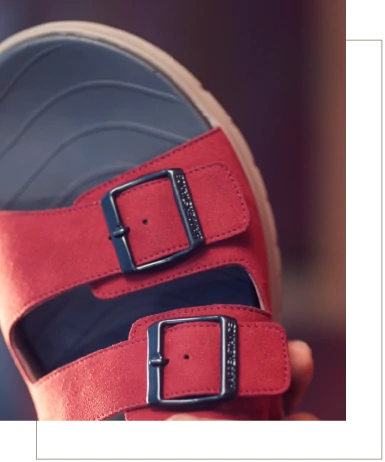 GENTLE ON THE SKIN UPPER FABRIC
Material of the sole used in the sandal is a crucial part while buying a sandal. This describes how comfortable the sandal is, as this material is what touches the skin as well as the ground. Many individuals complain about the rashes and blisters after the prolonged use of sandals with low quality materials. A man who is always on foot while working or running errands, rashes and blisters coming their way is big NO. Hence, a person should opt for a sandal that uses prime material which is soft in skin that ensures a perfect as well as comfort.
---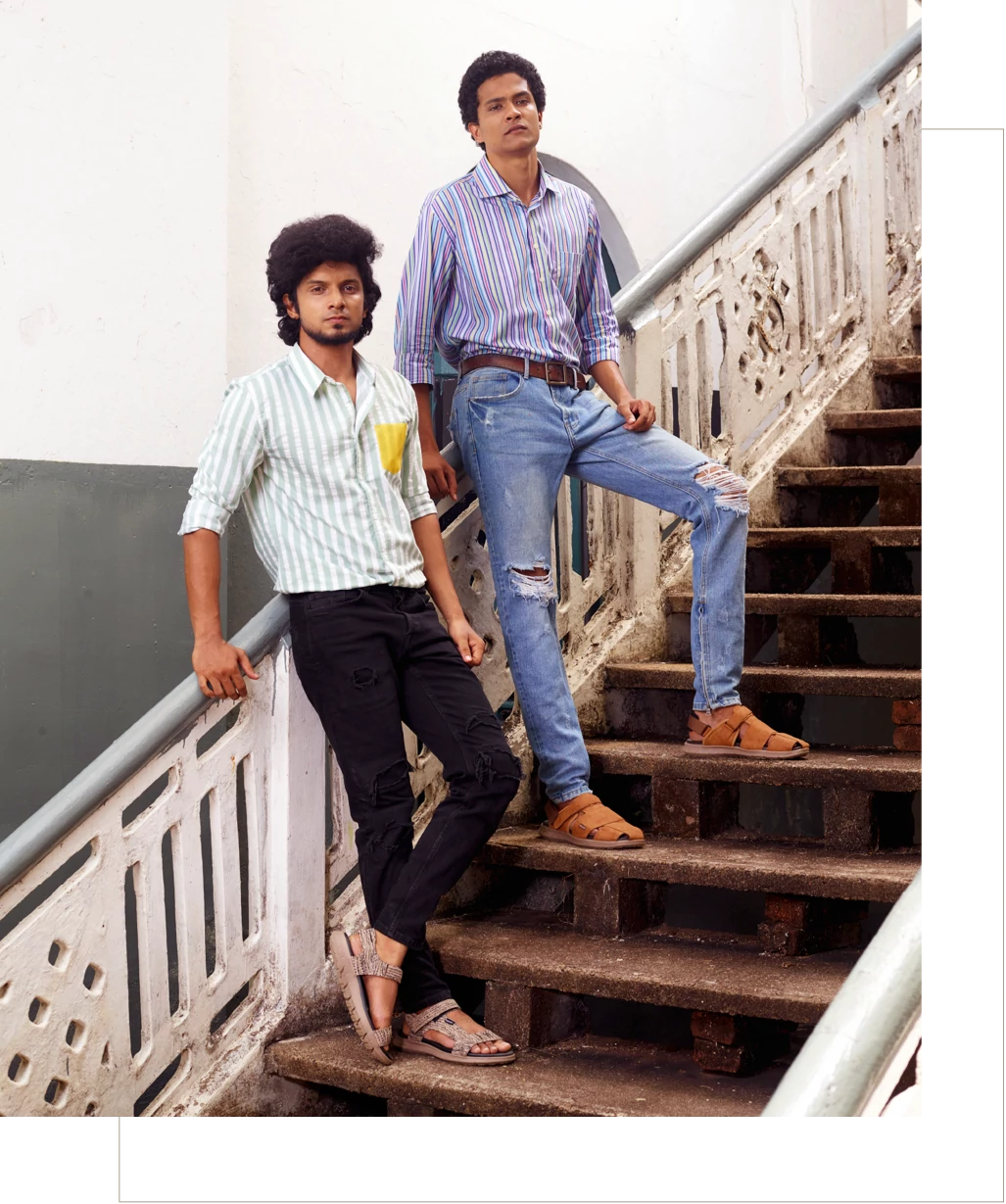 ELEGANCE AND STYLE
For men style symbolises a hardy look and elegance. A stylish and comfortable sandals can complete your look like no other footwear, as for men elegance lies in the material and novel design. Rather than buying a bunch of sandals season after season, men prefer to buy that one ideal pair that goes with every season. Yet many footwear industries make use of the outdated version of styles and designs. What men need is timeless evergreen classic design in a contemporary style, that looks elegant for their ethnic wear and casual for their everyday look.
---
TOP TRENDING SANDALS IN 2022.
From sandals with secure straps to vibrant summer sliders and slip-on, here are our few top trending functional yet fashionable sandals that complete your attire:
HUNK: Classic Vegan Leather Sandals with Back Straps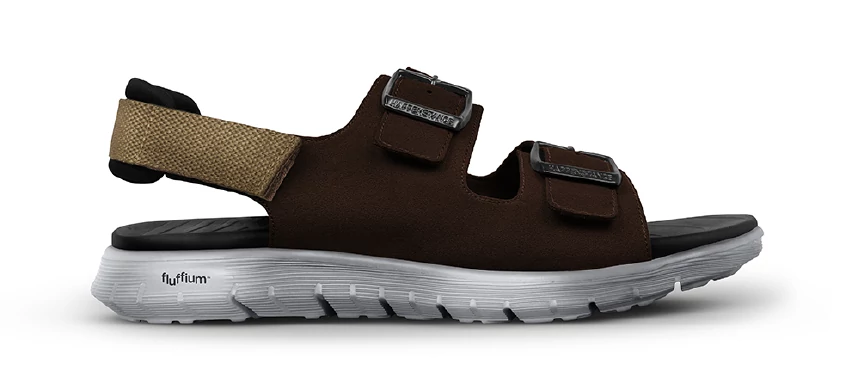 Step into the world of elegant and sleek pairs of sandals, Hunk from Happenstance, a classic vegan leather sandals with heavily padded ankle strap for a secure footing. The adjustable premium Velcro straps cardle your feet in a perfect fit. Hunk is designed to give your feet an extra bounce and soft cushioning to make your feet relaxed and comfortable. A stylish and comfortable for a semi-formal event, step into Hunk and ready for attention. Shop Men's Sandals at happenstance.com
COLT: Cushiony Flip-flops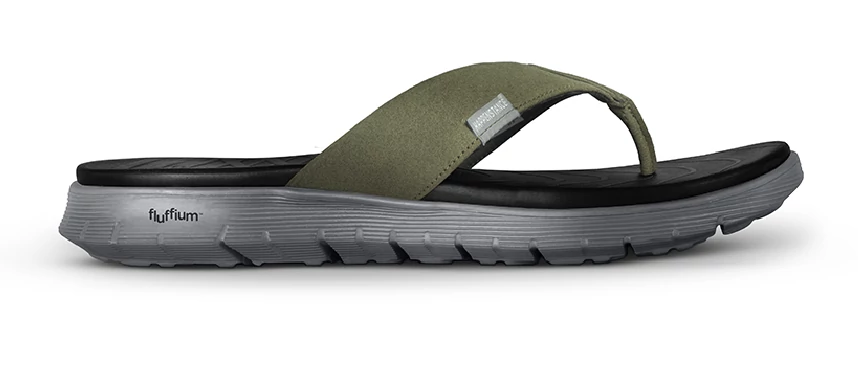 Say bye to your sandals and get the cushiony flip-flops, Colt for all season. These slip-on V-straps are made with premium vegan leather and soft cushioning inner sole that provides stable support for a convenient walk. Sum up with textured footbed for a better grip, Colt is the ultimate package of comfort. Whether going for a walk, car wash in the doorway or impromptu meetup with friends, slip these on and sprint away. Shop Men's Sandals at happenstance.com
ZACK: Broad Strap sandals with Closed Toe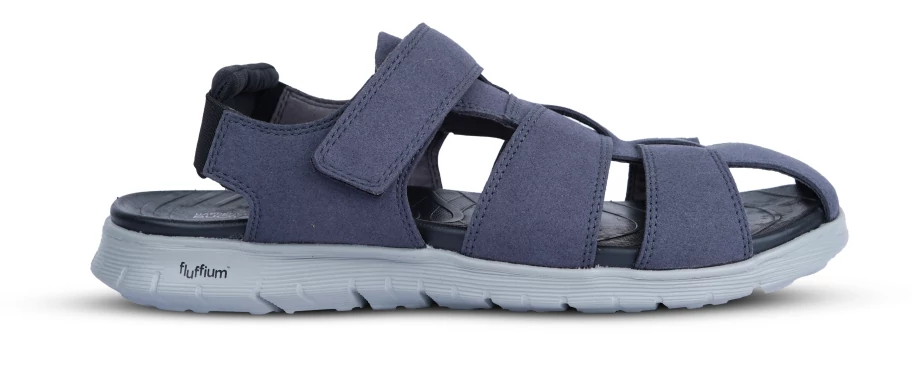 Comfort meets technical. The two factors deeply connected with dense padded ankle support and lightweight have blended together to give the easy to wear strappy sandals with closed toe, Zack. With an elastic band at the heel and the thinner faux leather straps for more air circulation, Zack gives off the ultimate vibe of casual grace. The innovative Buoyance and Fluffium technologies surround your feet in a plush softness while textured footbed for superior grip and support. Glides into the amazing comfortable Zach to your favourite outfits. Shop Men's Sandals at happenstance.com
LOAFER: Ultra Soft Knitfit Slides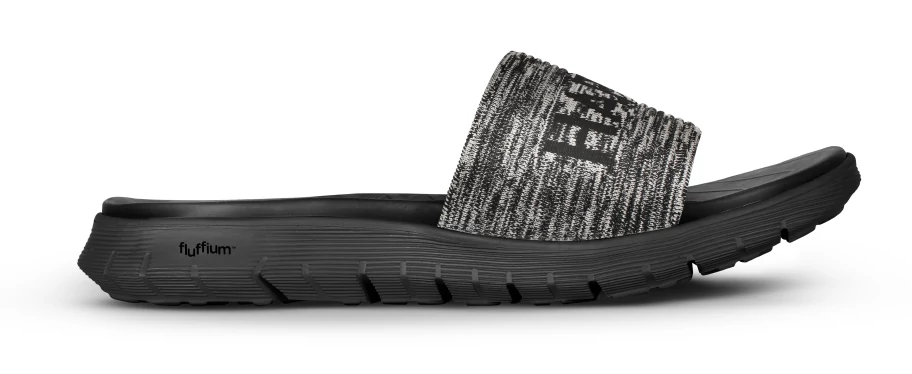 The epitome blanket of comfort of footwear, Loafer from the stables of Happenstance are the best companion for your feet. Designed in an ultra soft knit fit to let your feet breathe with superior comfort, simultaneously keep them warm and fresh inside out. The technology double soles are soft and bounce to make you feel like walking in clouds. The textured footbed to hug your feet to give a great grip is all you need. Slide them on, marble floor or tiled, wet or dry, walk confidently and don't mind your strides Shop Men's Sandals at happenstance.com
JOCK: Chunky Sole Sandals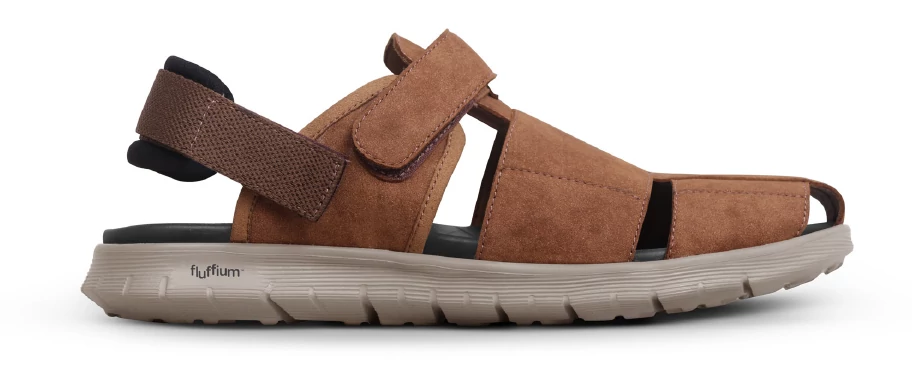 Slip into a perfect design combination of comfort and heavy duty attitude. A minimal feet exposure yet breathable closed toe footwear, Jock is the classic sandal for all occasions. A blend of chunky sole and faux leather, Jock is designed in dense padded ankle support straps with adjustable buckle for the optimal fit. With a bounce sole and shock absorption, this handsome sandal, Jock, gives the shoe an air of informal elegance. Shop Men's Sandals at happenstance.com
STUD: Open Toe Sandals with Back Straps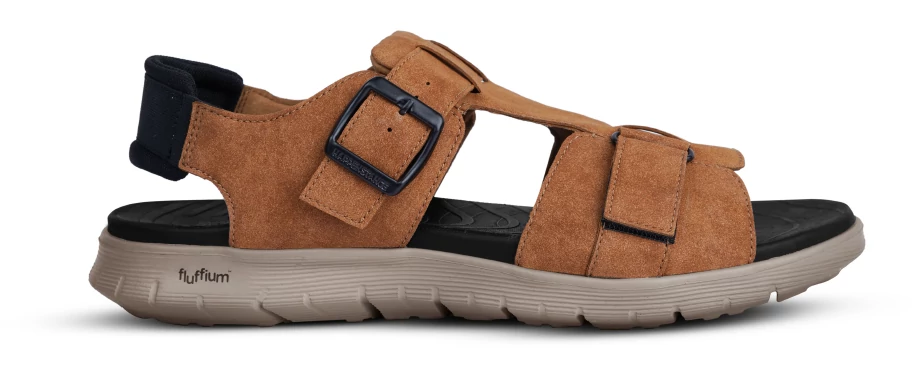 The always-in-vogue backstrap, Happenstance design Stud as a padded sling back sandals. Crafted in super soft premium microfiber and top quality Velcro straps, Stud coil the ankle for a secure fit. The flexible and shock absorption soles keep the foot pain at bay and textured footbed provides greater grip and longer durability. Buckle up Stud and show them off. Shop Men's Sandals at happenstance.com
Blending the evergreen design with contemporary style, Happenstance designs the sandals that bring out attention towards the smallest details. Meticulously crafted by the master artisans, the brand gave a new statement to the footwear industry in India. With a vast collection of styles and handpicked colourways that suit all the Indian skin tone, Happenstance sandals are now a new obsession for everyday wear. Providing authentic comfort and elevated fashion sense, Happenstance has become the national icon of comfort. With timeless style and technology driven sandals, these men's sandals are luxury in pocket friendly range. Merging the modern technology in an Indian brand, it is no surprise that Happenstance being the most trendiest men's sandals of 2021.