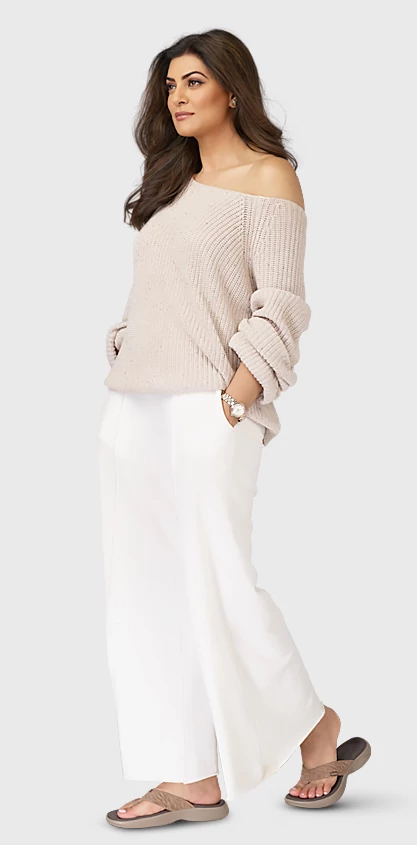 Sushmita Sen
Miss Universe 1994, Actress, Model
"One of the most graceful and strong women of today, what endears her most to us is that she sings her own tunes."
From humble beginnings straight to Miss Universe at an age when most others are trying to find themselves, her journey has been one of tremendous grit, passion and hard work. Her charm and beauty find the perfect foil in her astute mind and her boldness, which is played across in her choices and decisions. With all the perfect ingredients for a complete package, we wonder how she got it just right.
Hers is no story of mere luck and genes. While her upbringing keeps her grounded, her aspirations have made her soar. One of the most graceful and strong women of today, what endears her most to us is that she sings her own tunes. Having set her own rules for herself, she has time and again rewritten social norms and broken down the unsavoury straitjackets designed by society. Having lived life on her own terms, she is also one of the few to embrace motherhood while being single. She took on the daunting job of single parenting
effortlessly and with amazing grace. And never once missed a beat at that. And her two lovely daughters will vouch for their tigress of a mother. Always one to listen to her heart and to the voice of love, she invariably stayed poised and graceful in the toughest of times, and has redefined the term 'going against the tide'.
She first made an appearance more than two decades ago, and she continues to awe us all with her sharp views on life as she revels in the fact that education did not sap her of her passion, intelligence, creativity and zest for life. There's no one word that can define her, for she has not let any one thing in her life define her. She is built of everything that has ever been there, and she has managed to create the perfect portrait with whatever contrasting colours life has thrown at her. Happenstance salutes her spirit, and takes enormous pride is being associated with this amazing persona.