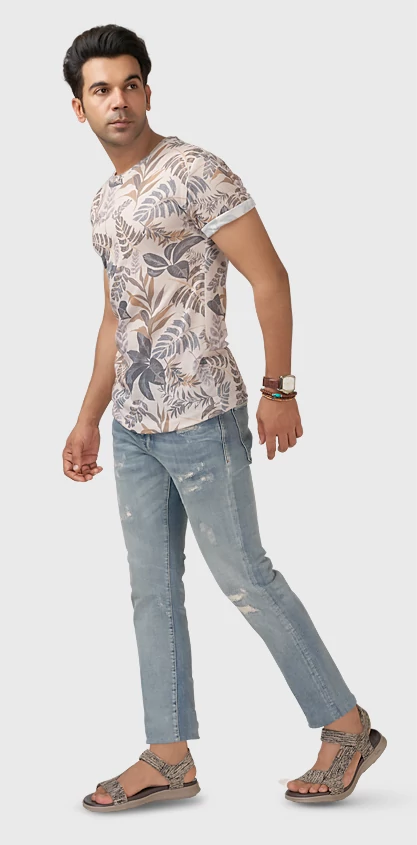 RAJKUMMAR RAO
Actor, Model, FTII Alumnus
"Less than a decade in an industry overflowing with talent, and this young gun has already bagged a national award and there's clearly no stopping him."
When we think of yesteryear heroes, what comes to mind is the chiseled features, the glitz and glamour, the extravagant lifestyles, the expensive habits and not to mention entire families associated with the industry. Cut to the present, and you have the goofy boy-next-door who you would probably miss seeing during your morning run. Yes, the new generation of Bollywood is redefining all facets of stardom, and how! And who better to spearhead the movement than the uber brilliant Rajkummar Rao!
This unassuming bundle of talent is the very reason why Bollywood deserves a chance after the overdose of pretentious, uni-dimensional, glamourised and oversimplified depictions of the 90s. Less than a decade in an industry overflowing with talent, and this young gun has already bagged a national award and there's clearly no stopping him. Known for doing good movies consistently,
his brilliance shines through in all the movies he has worked in. And they stand out among the the hordes of movies churned out by Bollywood's fixation for soul-less and opulent big-budget movies. With no backing in an unforgiving industry, he has made it thus far, piggybacking on his raw talent and natural charisma. We at Happenstance respect and adore this outrageously talented young man and wish that his kind lives long and prospers. We hope this association is one of learning and growth. And with someone like him in our midst, we are sure work would be a dream.