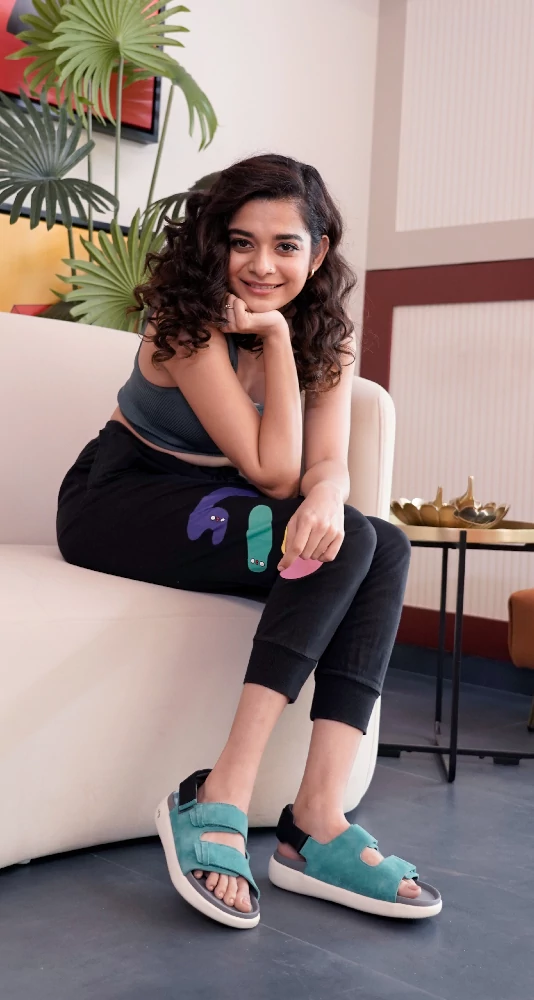 MITHILA PALKAR
Actress, Theatre Personality, Singer
"Art has its way of finding talent. It's said the more you run away from something that your heart wants, it just finds its way back to you. That's what happened with Mithila. Our HAPS-GIRL is ready to spread some music, love, skills, creativity, and comfort."
We're telling stories of people about you and me. It's not heroism anymore in terms of superhero-superstar. You can be the hero of your story. We just want to tell a story. And that's how simple it's become. I guess that's what I'm trying to do. I'm here to tell as many stories as possible. It's the story about you and me.' Her Insight with Happenstance was this simple. A story that comforts you to be relatable and touches your emotions.
Ever since you started your career, you love giving auditions, irrespective of a positive or negative outcome, because being a self-taught performer, those 20-30 seconds are your chance to try a hand at playing a wide range of characters. It's that enthusiasm for learning we admire in you. You're a girl-next-door being sporting, uninhibited, and a wonderful collaborator who is willing to go the distance without making any kind of fuss.
At Happenstance, we love your bundle of youthful and clean energy, which keeps everyone's spirits so high. Let's create new 'cup songs' together.